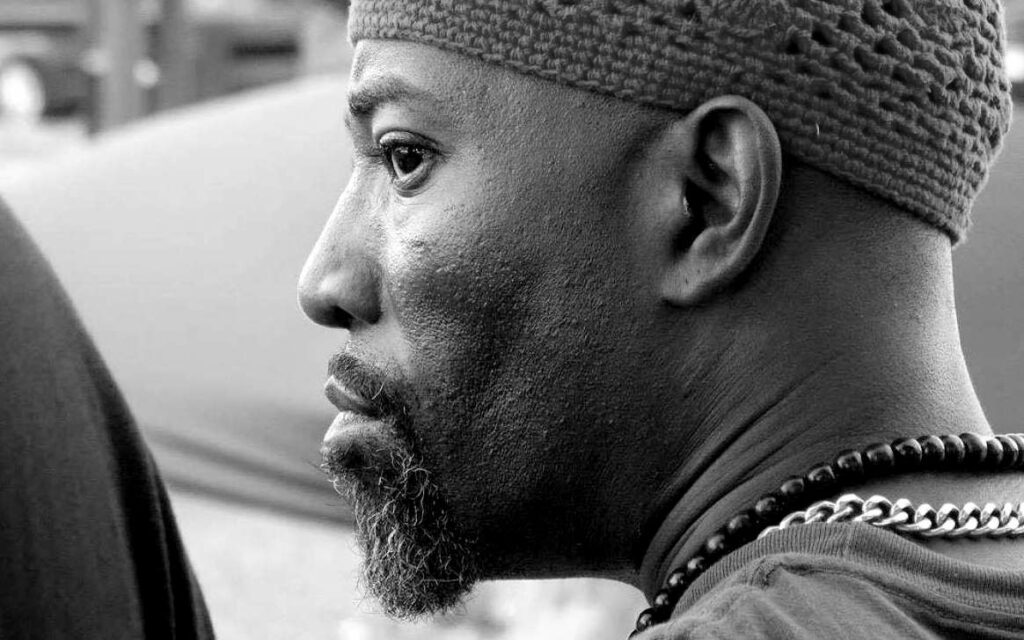 Anthony Mills.
Wali Aqueel.
Mahoghany Cafe.
S.O.S
Rise and Grind
House of Words.
We Make the World Better.
All Real Radio.
Zin made his return from Orun (Heaven) to Aiye (Earth) on Moonday, January 29th, 1973. He was a first decan Aquarian man, with the moon waning in Sagittarius. Saturn, Uranus and Jupiter were the components of this fixed air. In the Afrikan way of the stars, it was the season of The Baobab Tree. His life path number was a 5, born to eliminate what keeps one from aiming high.
Zin was a man of many names, one of a few things we had in common. We crossed paths in the worlds of poetry stanzas and radio. He was at KPFT while founding All Real Radio while I was at KPVU FM, doing guest shows at KPFT and KTSU.
Zin was a renaissance radio man, showing me ropes here and there how to infuse your message over the airwaves. He was always using his platforms to promote others, blending social activism, his original music, and collabos with heavy hitters to feed and educate the souls of the people. Some of his original projects include "Mental Grafitti," and "Damage Control." He was a pioneer of Houston Hip Hop scene…yet there was still a down-to-earth humility about him that always left room for others. There was a time when he was the only one in our community that knew I knew how to produce. I'll never forget the chastising look he gave me when I told him. "You can't keep that to yourself," he said to me. "People need to know sh*t like that." Well Zin, now people know…and we have one more thing in common…a self-created radio station.
Zin returned to Orun (Heaven) from Aiye (Earth) on Sunday, January 3, 2016. The moon was waning in Scorpio, and it was the second decan of Capricorn Season. In the Afrikan way of the stars, it was the season of The Harvest in the Granary. I painted a bottle in his honor that graces his ancestral altar at All Real Radio. 222.9 The Mothership honors Zin as distinguished ancestor.
Ase.