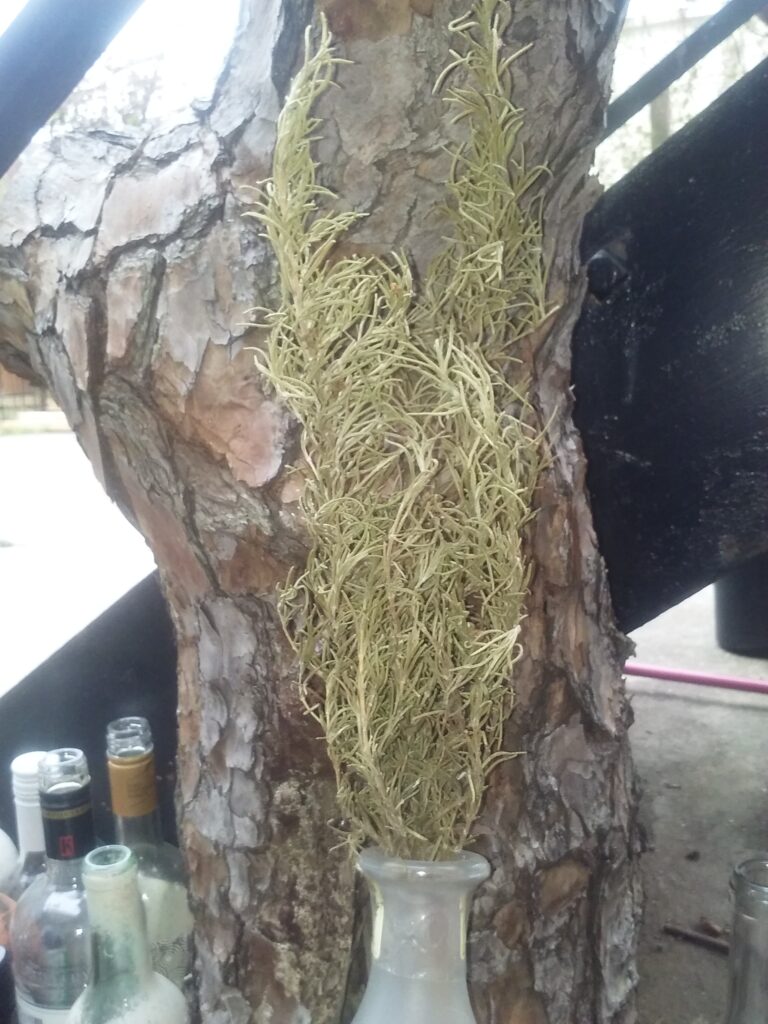 Rosmarinus…the dewdrops of Her sea, they call it. It is a hidden green jewel indeed. They have so much more purpose than decorating the sides of buildings and homes. This is an herb with majiq of a long range. Connected in myth to the Sun, the zodiac of Leo, and the goddess Oshun(Venus), it was used in prayer rituals for purification, fertility, manifesting love, and protection. Perhaps this is why it is used in so many beauty products! It was also hung over entrys, windows, and bedposts to ward off evil spirits and nightmares. An old English reveals a belief that the flourishing rosemary in a given area was a sign of female reign. Hmm…I like that, as long as the reign's desire is to grow things fruitful! Its wood forges musical instruments…make a joyful noise!
Rosemary smells great, improves memory, relieves itchy scalp, depression and fatigue, makes a relaxing bath oil, and it's a fabulous marinade for fish, chicken, and vegetarian grub! If you haven't made this magiq herb a part of your life, it really may be time for a rosemary essential oil, seasoning and plant!
Want to hear the audio version of this article, and many others like it in regular rotation, infused with old skool grooves? Then click the link to The Mothership Internet Radio's main webpage, or simply scroll to the bottom of this page to jam as you read every article!
www.poeticallymused.org/mothership